What is Social Media Integration? and Why Social Media Integration is Important in 2022?
Here is a good example of social media integration.
Take for example your fridge which is linked to a social media network of your choice.
You are on a diet.
Your fridge knows this, and with its new social media integration, it now posts pictures of your cake (filters optional) to your social media network.
This is an example of integrated social media.
However Social media is broad, you may find that social media will not include a popular network. For example, apple music integrated social media network that I can't remember the name of right now.
Perhaps Apple would've been better integrating into existing social media networks.
In this article, I'll cover:
What is Social Media Integration?
Social media integration helps accomplish some key goals, including increasing your brand reach and awareness. It also encourages engagement with your website and helps build a bigger audience on social media.
Rather, Social Media integration is seen as an interactive process that enables same-level information exchange among the audience and the brand, creating a long-lasting feedback communication process and giving the brand a total engagement approach.
What are some examples of Social Media Integration?
According to Ruben Quinones, vice president of client strategy at Path Interactive and adjunct at the NYU School of Professional Studies, social media integration is a marketing strategy that allows you to leverage social channels as an extension of your existing branding and marketing efforts, or as a primary vehicle.
This can, and should, be done in a number of ways.
Consumers like to use different forms of communication, so it's important to cater to each preference, said Kibler. If you don't have specific platforms, or they aren't integrated, your authority and reputation may be viewed poorly.
"Some may prefer to message you on your Facebook page, tweet you, or message you through Yelp versus sending [a] regular email," said Kibler. "If you are not paying attention, you could lose those valuable leads simply because you have not given them the form of communication they prefer."
Social media plays a critical role in linking brands with consumers in today's internet era. Thousands of mid-to-large businesses use social media to attract customers, promote their brand, and expand their audience to increase revenue. However, it's difficult for marketers to handle all social media platforms and keep customers engaged with the correct material at the right time in a huge ecosystem that includes several social media channels.
This is exactly where a social media integration platform comes into play. Social media integration is a marketing strategy that enables companies to leverage social media to extend their branding and marketing efforts. It promotes brand recognition and boosts the visibility of marketing efforts by allowing customers to link/share content between the website and social media via multiple social networks.
Businesses that don't use a social media integration platform or link their social media accounts run the danger of missing out on new leads and maximizing their online presence. This is because a social media integration platform offers numerous benefits:
Increased affordability – Integrating social media buttons is one of the cheapest ways to build a strong following.
Enhanced credibility – If someone notices that a friend or other trusted person in their network has mentioned a company in a positive light, they are more likely to trust and use its product or service.
Improved sales – Proper use of social media helps to improve business sales by increasing brand visibility and awareness.
Expanded business network – Social media connections can easily share the latest news and information about a brand with their network of friends, helping with the indirect and rapid promotion of your business, brand, products, and services across a wide audience.
How will Social Media Integration help to promote Business Branding?
A brand that values its customer, are preferred the most.
Take for example assume yourself as an e-commerce startup, and one of your new customers got an electronic device from your site.
It was just a few days since the device started to create the problem, frustrated with the experience on the very first purchase on the very first week the customer decided to bring it publicly and post it on your business page on Facebook.
You being the representative of your company reply politely and offer help. After 2 or 3 days say the customer gets the replacement for the device. Being happy with the service he may again visit the page to write something good.
Now take another case where the customer posts something negative but his/ her issue is not addressed. You have ignored the post thinking it's just a post from a single customer and losing one will have no impact on your business.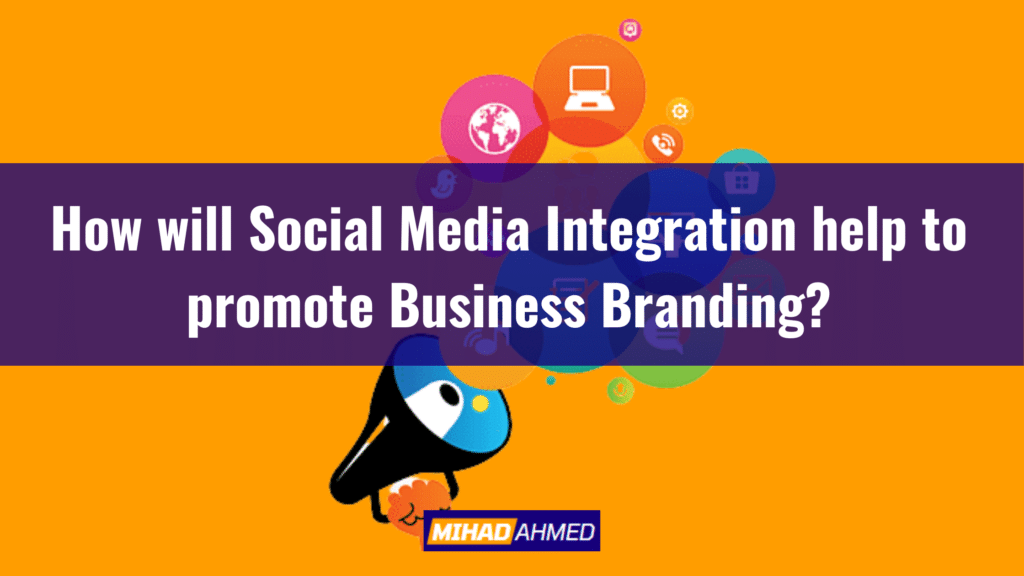 Then you are wrong maybe not today but will surely hamper your business in the future. Because as per studies done by experts in the field of marketing it has been found that most of the purchase done by any person in his/her lifetime is dependent on his experience/reference from relative & friends or feedback. People visit the social media page of the brand to find out what people are talking about the company. If you are following the second half method of running a business from the example you are creating ways for your potential customers to walk away by creating a negative assumption about you & your business.
Businesses are more likely to be successful when they have a strong online presence. They can achieve this by integrating social media into their marketing campaigns.
Social media integration is an important part of digital marketing because of the role that it plays. It has done so much for businesses, especially small ones, which need all the help they can get in the day and age of big tech companies like Google and Facebook.
Some businesses have missed out on this opportunity. However, one thing is certain – the future looks promising for those who have embraced social media integration as a part of their business branding strategy!
Why Social Media Integration is Important?
Integrating Social Media is more or less the most effective way to reach out to the customers and every successful Business owner uses this method. It is vital as well as here you can flaunt off your success, the display offers, or keep up with the trend. Everyone has Facebook, Twitter, Instagram, or other Social Media accounts. So, before you can get the most out of your effort from social media marketing, you have to understand its importance and how it helps.
1. SOCIAL MEDIA SPREADS THE NAME OF YOUR BUSINESS: Social media provides exposure, it gives your business the connection with your audience. The overall reach of the social network is bewildering. Your customer in social media is a more active participant of the medium. That makes the customers more likely to spread the news of your activity with their peers. Even better with the options of sharing, they can directly lead potential customers to your online doorstep.
2. SOCIAL MEDIA IS EXTREMELY EFFECTIVE AT REACHING TARGET: Social media platforms are very popular among people of all ages. It is estimated that across the globe, approximately 4.48 billion social network users are to login in the year 2021. On top of having access to a variety of people, the algorithm of the network is getting better and better at pinpointing the preference of individual users through its big data analysis. It allows social media to convey the right product or service to the right person. Eliminating the hassle of dead leads and getting a step closer to final conversion.
3. SOCIAL MEDIA ALLOWS THE AUDIENCE TO REACH YOU AS WELL: Social Media is not just a one-way communication medium. It allows the audience to be heard as well. You don't have to worry about customers not being present when you can respond. The process of social networking allows everyone to stay connected all the time. They can ask you about any of their curiosity or query right at the relevant post and you can tackle the issue there. This is a great way to stave off ambiguity and mass communication.
4. SOCIAL MEDIA DOES NOT COST MUCH: If you can manage an organic flow of visits of your content in social media, then social media can be cost-effective for you. If you are smart with content that hooks the attention of the audience, the reach of the content would increase by the effort of the audience themselves a.k.a. viral marketing.
However, you cannot expect that your marketing push would catch the eye of the right person as you wish. In this case, many of the advanced marketing options offered by social media platforms that reach directly to your target audience can help you out.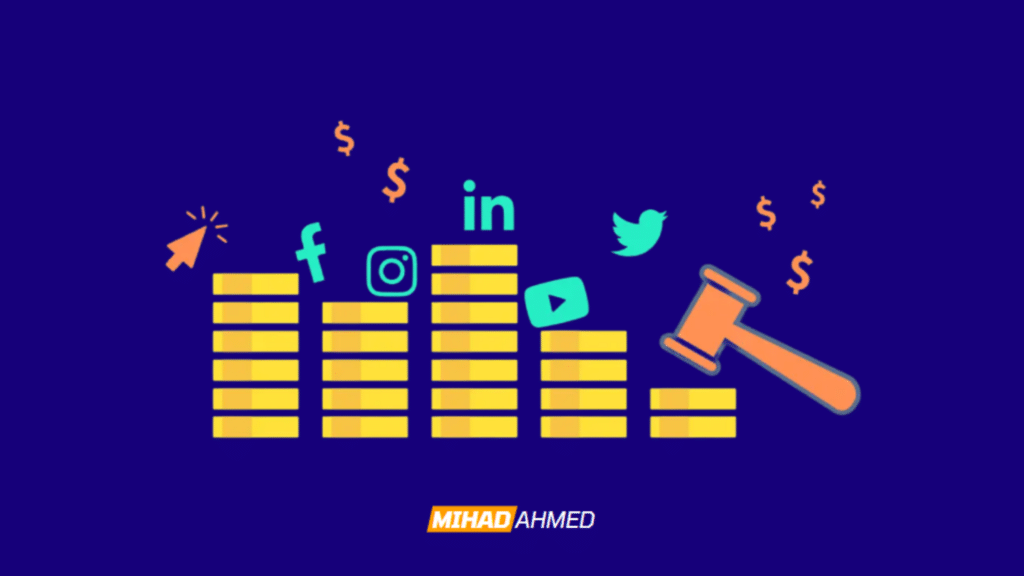 5. SOCIAL MEDIA PROVIDES YOU WITH EXTENSIVE OPTIONS: Your options of sharing various aspects of your products are vast on social media platforms. If you properly design your profile and your activity on social media platforms, you can showcase stories about your company and your product or services that are not possible in any other way.
This allows for more funnel for potential customers to sip through towards transactions and increased effectiveness of marketing effort.
6. SOCIAL MEDIA CAN EXPAND YOUR SERVICE: You already know that you can reach your desired customers and they can keep a constant connection with you through social media. This allows for long-term interaction throughout customers' journeys. You can help your customer in every step of learning about your product, choosing alternatives, buying the product, post-purchase alterations, etc.
Why Social Media Integration with your Website is so Important?
Those social media icons on your website make it easy for website visitors to share interesting content from your site with other folks who may become customers.
They remind people that you are active on certain social media sites, which can help build follower count and improve brand recognition. And they help with SEO. Having outward links to social media sites is good for search engine optimization.
But while we're on the subject…
It's equally important to make sure that your social media profiles include links to your website!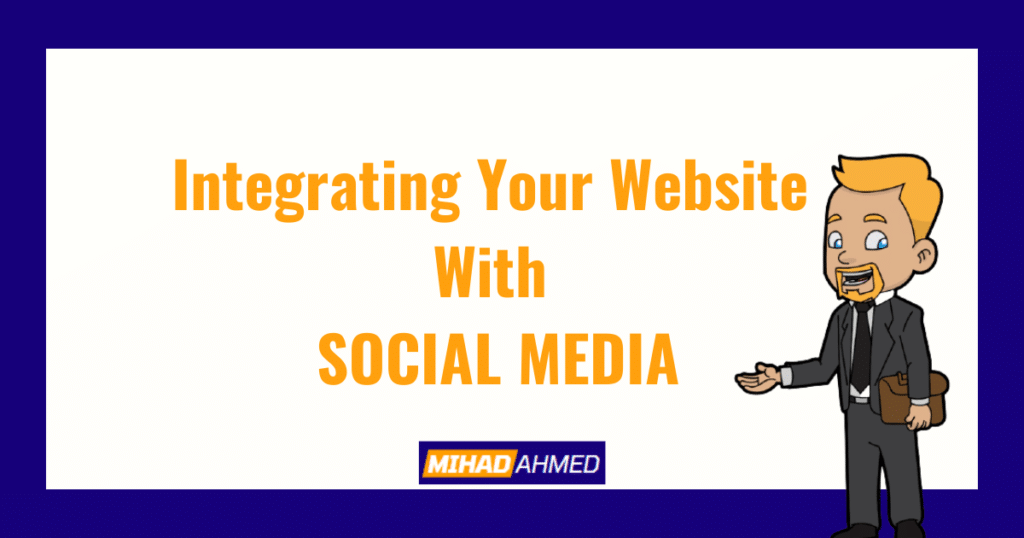 NOTHING is sold on social. To turn your social traffic into real-life customers, you have to get them to move from social to a website where they can be converted into leads, or where they can make a purchase.
So make sure your profiles feature links to your website!
What are the Benefits of Social Media Integration?
Social media has become an important part of the regular marketing plan for most successful businesses. Few other advertising vehicles can match social media's ability to reach people from every walk of life in practically any corner of the globe.

If your business is in a competitive industry and plans to stick around a while, the intelligent utilization of social media for marketing is mandatory. Even if you're not using social media right now, the chances are good that your competitors are, and they're reaching thousands of potential clients every day.
Benefits of Social Media Integration:
It's Economic – Integrating social media buttons is one of the cheapest ways to build a strong following. Adding icons on your website to join your Facebook or Twitter requires simple code, while business cards or flyers with your company's social media details aren't going to cost that much more.
Enhanced credibility – Social networks can help enhance the credibility of a business. If someone notices that a friend or other trusted person in their network has mentioned your company in a positive light, they are more likely to trust and use your product or service.
Improved sales – Several surveys and statistics confirm that the proper use of social media helps to improve business sales by increasing brand visibility and awareness.
Expanding your business network – Social media connections (fans and followers) are often the first to see the latest news about your products or services and have the ability to easily share that information with their network of friends. This helps with the indirect and rapid promotion of your business, brand, products, and services across a wide audience.
Types of Social Media Integration
These are the five main types of social media integration for websites:
Social icon buttons.
Social share / follow buttons.
Social widgets (I.e. Facebook page plugin).
Single sign-on (lets visitors create a new account or log in using social credentials).
Embedded social feed.
What are the mistakes you should avoid while doing social media integration?
The most common mistake is not integrating with social media at all. The likelihood of a user clicking a link about a product goes up by 81% when they're on Facebook and clicks by 400% when they're on Twitter. The good sites to integrate upon are Twitter, Facebook, Instagram, Pinterest,and even LinkedIn or Google+.
It's crucial that you don't put all of your efforts into just one social site; this is pointless without incorporating the other ones because it leaves your company open for mockery since humor propagates easily online. When it comes to adding content, mentioning customers in-person like "Alyssa Brown liked our store" really increases customer engagement (95% higher than URL mentions).
Conclusion
your ability to keep your customer hooked in your fold is maximized by the utilization of social media platforms. It makes your chance of gaining from a customer higher than before.
In conclusion, social media marketing can be a big asset in your business portfolio, if you know how to wield it. Start experimenting with social media marketing. For the best possible result, you should plan what you would like to try out.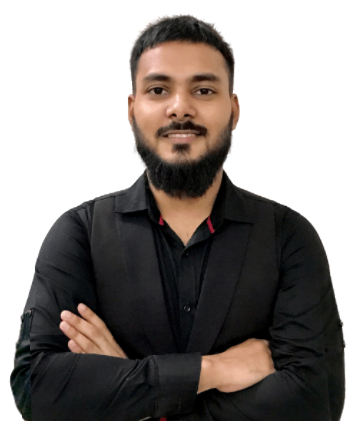 About Mihad Ahmed
Mihad Ahmed is a Professional Web Designer & Marketing Specialist. He was the Founder of The Brothers Soft Company. He is recognized as a top 100 Website Specialists under the age of 30 in Asia. He has worked with startups, small businesses, non-profits, and large corporations to provide professional and reliable website design with measurable results.