Top 5 General Purposes of a Business Website(2022)
Today, a business without a website is disconnected from the center of the world. A website is a way for a business to reach potential clients and customers locally and around the globe. For a business, a website can contribute to expansion, growth, and an increase in profits.
In this article, I'll cover:
What is the Purpose of your Business Website?
Your Website is your Business's most important Digital Asset.
But why exactly are Websites are so important and What is Their Purpose?
Your Website is the first place people go to learn about your products and
services and find more information about your Business. Although your other
online presences like your social media profiles are important too, your Website
is your Homebase online. It's also your digital sales rep, working 24 hours a day,
seven days a week to promote your Offerings. For these reasons, your website is
critical not only to your Marketing but to your Business as a whole.
Different kinds of Business websites have different purposes depending on who the audience is. But the main purpose of a Business website is to turn visitors into Prospects. And the way to do this is to identify the major user types visiting your Site.
Speak to their needs and give them a clear action step to take next!
Why is it Important to know the Purpose of your Business Website?
Building and maintaining a high-quality, user-friendly website often involves
a significant investment of time and money. Beyond the investment of time and money, your website is also the public face of your business, organization, or brand.
Getting clear about the intended purpose of your website is a critically important
the first step in defining a clear strategy for your website.
Once you know the big-picture purpose of your website, you can move on to more detailed questions about your target audience and what you want those audience members to do when they land on your website.
Top 5 General Purposes of a Business Website
1. Sell Services or Products: The main purpose of a Business Website is to turn visitors into customers. Whether it's a small, local business, or a large multinational corporation, the purpose of business websites is to increase their sales through websites.
2. Build an exceptional Online Presence: As the saying goes: "if you're not online, you don't exist." The vast majority of consumers research a product or service online before they ever make a buying decision. As a business owner, if your business can't be found online, you will potentially be losing out on huge amounts of money. A website is used to mitigate this risk and establish an online presence for your business.
3. Branding: A website is the window of your business. With this in mind, most businesses use it as a way to further establish their branding. They can add pictures, videos, stories – anything they want. It is a great way to further enhance your brand and communicate to your audience what it is that you do and what it is that you stand for.
4. Showcase Authority And Establish Trust: With branding, comes showcasing your authority. Your audience needs to know that you're an authority figure in your industry that they can trust.
5. Save Money and Time: On the other end of the money-making spectrum is the money-saving spectrum. The return on investment for creating a business website can be huge, and save you money and time in the long run on overhead, salespeople, office expenses, and more.
Conclusion
After identifying the purposes of your Business Website, You will be able to expand your
business easily. You will know how to build an exceptional online presence through a website and how to use this online presence to increase your sales. And also, It will help you in the long run.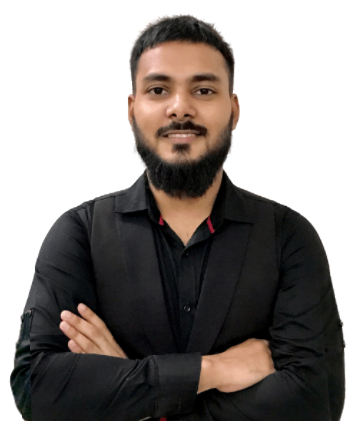 About Mihad Ahmed
Mihad Ahmed is a Professional Web Designer & Marketing Specialist. He was the Founder of The Brothers Soft Company. He is recognized as a top 100 Website Specialists under the age of 30 in Asia. He has worked with startups, small businesses, non-profits, and large corporations to provide professional and reliable website design with measurable results.