Why is Social Media an Important part of Inbound Marketing?
If you're wondering why social media should be an important part of your inbound marketing strategy, look no further than your neighbor or the internet sensation du jour to find some compelling reasons.
Social media has become an inseparable part of people's lives, and it shows no signs of slowing down in popularity anytime soon. That means that if you're not paying attention to social media in terms of your business, you could be missing out on potential customers and even clients!
In this article, I'll cover:
Why is Social Media an Important part of Inbound Marketing?
Social media is an important part of inbound marketing. It gives brands a way to reach their target audience, and learn more about them. Social media is also a big part of brand awareness, which can help with conversions and other goals.
For example, LinkedIn is great for B2B companies because it lets you connect with professionals who might need your product or service. Of course, there are many social networks you can use like Instagram, Twitter, Facebook, Pinterest, and more.
But it's important to choose one that resonates with your audience (or multiple ones if your goal is to reach as many people as possible). In some cases (like sales) social media may be used for connecting directly to potential customers on a 1-to-1 basis.
Social media can help you build relationships with customers:
Social media is a great way for you to stay in touch with your customers, and it's also a great way to find new customers.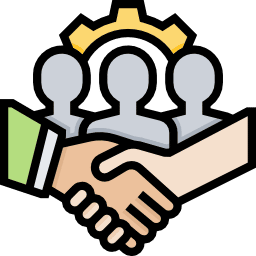 Social media helps you build relationships with influencers in your industry, which can help you reach out to them when you launch a new product or service.
It's also a great place for employees of all levels to share their expertise on the latest news and trends in the industry, as well as connect with other professionals who share their passion for business.
It can also help increase traffic to your website:
Social media can help you increase traffic to your website. It's one of two ways inbound marketing works, and it's extremely important.
You can use social media to drive people back to your site, by getting them to click on links or download content that will take them there. Driving traffic back to your site is a great way for you to get new customers who are interested in what you have to offer.
It also helps build brand awareness by letting people know how awesome your business is.
Search engines reward social media activity: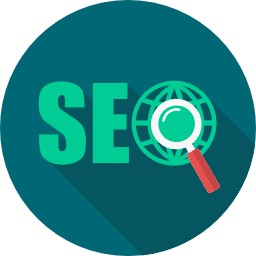 Social media is a positive signal to search engines that your site is active and well-linked, which can help you rank higher in search engine results.
You can find and connect with your target audience more easily on social media than anywhere else:
Social media platforms are the most effective way to reach a wide audience, including people from all walks of life. Every single day, millions of users from around the world access social media in one form or another.
Whether they're on Facebook at work, checking Twitter during their lunch break, or scrolling through Instagram before bed, your target audience is using social media at some point during the day. You can use this information to your advantage by proactively engaging with them to generate leads from your social media presence.
The great thing about reaching out through these channels is that you don't have to limit yourself by location; even if you're only targeting a local area for business growth, there's no reason why it has to be limited geographically!
Social networks give everyone access no matter where they live – and this means you can find customers who live thousands of miles away but share similar interests as those living right next door!
Social media helps you answer questions that users have about your brand and industry:
Social media is a great way to respond to questions your audience has about your brand or industry.
Here's how it works:
You post a question on social media, and other users respond with helpful answers.
You post an answer on social media, and the other users who read it can share it with their friends.
Other people also have questions about your industry that they want to be answered but don't have time to research themselves! If you can provide them with valuable content in a quick and easy manner, then they might think of you as an expert in the field (which could lead them right back into the sales funnel).
Social media is excellent for building trust and boosting a positive reputation:
Social media is an excellent way to build trust with your audience. In fact, recent research has shown that trust is the number one reason why people are engaging with brands on social media.
Achieving this type of engagement will help you build a positive reputation for your brand and also helps it stand out from competitors in any industry. It also gives you the opportunity to connect with potential customers in a very personal way, by reaching out to them directly through their own social media channels instead of relying solely on advertising campaigns or email newsletters for that matter.
Social media is a valuable resource for news, trends, and new ideas:
Social media is a valuable resource for news, trends, and ideas about your industry. It's also a great way to stay in touch with your audience.
Staying up-to-date on the latest news helps you provide informed answers to questions that may come up in the course of conversations with potential customers at networking events or virtual conferences.
What is Inbound Marketing?
Inbound marketing is a strategic approach focused on attracting customers through content and interactions that are relevant and helpful—not interruptive. It is similar to traditional marketing, but rather than pushing a company's message out through paid advertisements, inbound marketing uses search engine optimization (SEO), social media, email, and other digital tools to attract and retain customers.
Inbound allows companies to create a more personal connection with their target audience by providing value and encouraging interaction instead of focusing solely on broadcast advertising.
Inbound marketing is a strategy that attracts customers to your business through content, email, and other forms of advertising. Instead of buying ads or sending out mass emails, inbound marketers focus on creating valuable content on their websites and social media platforms. Inbound Marketing is a buzzword for today's generation.
How does Social Media relate to Inbound Marketing?
There are a couple of reasons why social media must be used as part of your inbound marketing efforts. The most obvious one: it's free! People on social media are usually interested in what you have to say because they can see it right in front of them and want to get involved.
There's no reason for companies not to use their audience and convert them into potential clients. More than that, though using social media effectively shows how much you care about what people think, which is a great way to get new customers in your door.
It might surprise you to know that there are several good reasons why social media should be used in your inbound marketing campaign. The most obvious one it's completely free, and people on social media want to engage with you because they see it all in front of them and want to help.
There is no reason companies should not use their audiences and convert them into potential clients. More than that, though the way companies use social media is great because it shows that they care about what people think and they get new customers because of it.
The concept behind inbound marketing has been around for a while. The idea was to make a website that would attract traffic without having to spend any money on advertising.
How can you do that if you don't have any social media accounts?
Simply stated, you can't because social media and inbound marketing go hand-in-hand. By posting interesting content through your social media accounts and by making your website easy to navigate, potential customers will keep coming back for more until they become paying customers.
If a potential customer searches for something using a search engine such as Google or Bing, then finds your website but leaves immediately because it doesn't meet their needs, what good is that site doing for you? Not much.
But if they find your website through social media, read some of your content, like it and share it with others before becoming a customer, then you are well on your way to success with inbound marketing.
Without social media, there is no way to reach those potential customers who are searching for information online.
Why is Inbound Marketing so effective?
Inbound marketing is the best option to attract and engage customers at scale. Well-executed campaigns allow marketers to attract and convert leads into customers without heavy advertising costs. Inbound channels like blogging, social media, email, and content marketing are also low-cost and can provide a steady stream of quality leads when done correctly.
Many companies are using inbound marketing, and this trend is not going to stop. But what exactly does inbound marketing do?
Inbound marketing simply attracts targeted traffic from the web towards a certain purpose or goal. The method of achieving this goal is through various media channels such as search engine optimization, social media advertisement, blogging, email marketing, and web design.
However, all of these methods are used to achieve one common goal and that is capturing potential customers' attention from the web towards a certain product or service.
Inbound marketing is more than just attracting potential customers towards a company's products or services. This method also comes with the responsibility of helping these potential customers to sort out their confusion and answering some of the questions that might come up when looking into your products or services.
The most important factor in this entire process is trust. When companies have achieved trust from their potential customers, then the marketing job is done perfectly.
How does Social Media fit into Inbound Marketing?
Social media isn't just a valuable part of any business marketing strategy, it's increasingly vital to your inbound marketing efforts. Inbound marketing and social media are like peanut butter and jelly.
You just can't have one without the other! Social media can be both your gateway and a critical part of your lead generation funnel, so it needs to be intertwined with all your other online marketing efforts.
One way you can incorporate social media into your inbound marketing strategy is by creating a content calendar for each channel.
For example, you might want to create three pieces of content per week for Facebook, five pieces per week for Twitter, and two pieces per week for LinkedIn. As always, don't forget about email marketing. Sending emails with links to your latest articles or other content will help keep people engaged with your brand while driving traffic back to your website.
Another reason why Social Media fits in well with Inbound Marketing is that these channels share a similar philosophy. At their core, both approaches encourage businesses to become genuine sources of information instead of being perceived as sales pitchmen or pitchwomen for products and services.
Becoming known as experts means that consumers go straight to you when they need advice on things like which shoes to buy or where they should go on vacation. Plus, it's only natural that some prospective customers prefer receiving their news from brands they already know and trust instead of trying out unknown new brands every time they need something.
The 5 Core Elements that make Social Media great for Inbound Marketing
1. For getting early Customers: There's always a set amount of work it takes to convince someone to try something new, but social media makes that process easier. Your content can be spread farther and wider than ever before with LinkedIn, Facebook, Twitter, Pinterest, and more.
2. For building buzz: One way to use social media to get early customers is by using social media itself. It's an excellent tool for brand building, getting people excited about your product or service before you even launch is a great way to increase interest in your company.
3. For word-of-mouth marketing: Social media gives users a platform to share their opinions on products they like and dislike. If they like yours, they might tell their friends and followers – who might also like it too!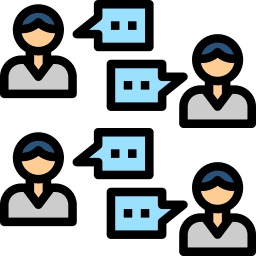 4. For conversion optimization: Another key element of inbound marketing is collecting leads via calls-to-action (CTAs) on blogs or landing pages, then converting those leads into sales over time through emails, website messages, and other methods.
The best part about social media CTAs is that most platforms will track exactly how many times your CTA has been clicked on as well as which pieces of content have been shared most often across various channels – all valuable information for understanding what works best at driving conversions from different types of leads.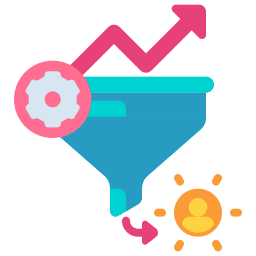 5. For real-time engagement: Last but not least, another benefit of social media is its ability to foster real-time engagement between brands and consumers. You can respond quickly to questions, complaints, or concerns when they arise because you don't need to wait until business hours are over or schedule a meeting with multiple employees – everything happens right away. This quick response time builds trust between companies and consumers, which helps build brand loyalty in turn.
Conclusion
It's no longer a question of whether or if companies should use social media for marketing and PR, it's a question of how.
As such, businesses shouldn't just consider using social media for customer service, product announcements, and other inbound initiatives, but rather should strive to include social media in their overall branding strategy from day one.
When used correctly, social media can help your company reach more people while connecting more deeply with current customers and stakeholders—and that's what inbound marketing is all about.
Social Media is about more than sharing content on Facebook, Twitter, LinkedIn, Instagram, and when you stop thinking of it as social media and start thinking of it as part of your broader business plan, you're on your way to implementing a successful inbound marketing strategy.
If this guide helped, please share it with someone who might benefit from my information!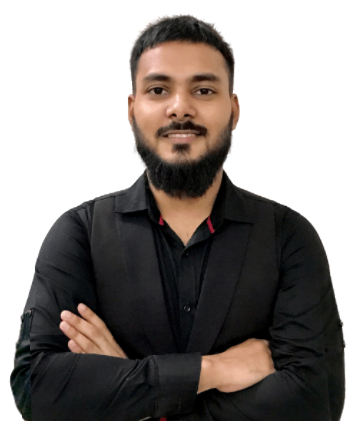 About Mihad Ahmed
Mihad Ahmed is a Professional Web Designer & Marketing Specialist. He was the Founder of The Brothers Soft Company. He is recognized as a top 100 Website Specialists under the age of 30 in Asia. He has worked with startups, small businesses, non-profits, and large corporations to provide professional and reliable website design with measurable results.