What is Conversational Marketing? and How does it work in 2022?
Conversational Marketing puts conversations between brands and their customers at the heart of the online buying journey. Conversational Marketing is a well-known marketing technique that relies on real-time discussions to engage visitors and convert leads.
This form of inbound marketing strategy focuses on personalized interactions with customers rather than one-way communication.
In this article, I will cover:
What is Conversational Marketing?
Conversational marketing is chatting with your customers in real-time. Whether it's on your website, or through Facebook, or another service: you're answering customers' questions directly, in real-time.
Conversational marketing is an emerging term so it can mean different things to different marketers. I believe that conversational marketing includes:
Podcasting or Alexa Briefings – Using your voice to market to your audience is a one-way conversation, yet is so powerful because your audience hears your thoughts in your voice.
Well-built messenger chatbots – the key is that they are well-built – engaging, interactive conversations that create natural interactions with your subscribers.
Live Video – using Facebook Live and Instagram to do a Live video that will create Know Like and Trust with your community as you engage with them LIVE. There is no hiding who you are when you are doing live videos.
Engaging with articles and posts on all social media platforms – taking the time to engage with posts creates true conversational marketing because you are starting the conversations with your audience. It opens up a 2-way conversation channel.
How Does Conversational Marketing Work in 2022?
Conversational Marketing is real-time
Or as close to real-time as possible. Imagine a text conversation with your mom. It wouldn't be much of a conversation if it took you a week to answer her text. However, given the complexity of a conversation, the messaging might ebb, flow, and even transfer to new channels.
For example,
a customer may initiate a chatbot conversation that then moves to an email thread that then progresses to a phone call. This entire back and forth could happen over an hour, a day, or even a week.
The important thing is that you're communicating on the customer's preferred schedule and channels. Nobody likes to be transferred around the digital world—only relocate the conversation if they choose to.
Conversational Marketing is Continuous
Conversational marketing builds off of each interaction, furthering the relationship and dialogue. You don't start from scratch each time your customer messages you, nor do you hit the reset button if they choose to switch the conversation channel.
Imagine the following customer experience (you've likely experienced it yourself):
You call a business's support team for help with an issue. Support agent A asks you for details about your problem. You provide all the information.
Agent A tells you that another department is responsible for that problem, and they then transfer you to Agent B.
Agent B asks you for all the details about your issue. Again, you give it to them.
Agent B decides that issue is probably better handled by another department, and they transfer you to Agent C.
Agent C asks for all your information, again, and then transfers you back to Agent A…who then asks you who you are and what you want.
It might sound like a crazy story, but it's all too real for businesses who don't practice conversational marketing.
Store every conversation you have with a customer and make it accessible via your CRM (customer relationship management system).
No matter who is responding on whatever channel, they should have the information they need from past interactions with the customer to provide a great future experience.
What is the history of Conversational Marketing(or, how traditional marketing collapsed)?
Fifty one years ago, the world of marketing looked different.
Most marketers were doing some sort of advertising. TV commercial ads, sponsorship, public relations, social media, and direct mail ruled the day. If you were a marketer, you would probably be involved in some sort of advertisement buying, pirating, creative, or some form of the press release. Maybe you've worked to support deals or to negotiate for sponsors.
Today's marketing world is vastly different. The marketing department may still have copywriters and designers today, but it includes social media experts, paid search experts, video production, SEO, and (of course) "growth hackers".
So what has changed?
The history of conversational marketing goes back to the fall of traditional advertising. As marketing channels become more and more saturated, everyday life becomes tangled with marketing messages. If you were getting mail at some point in the 90s, you remember the piles and piles of rubbish. Marketing didn't work out that way. A brand new channel with an uncertain future was opening new doors in internet marketing.
Enter Permission Marketing:
This phrase, created by marketing legend Seth Godin, speaks to the fundamental difference between new marketing and old marketing.
Traditional marketing was disruptive. Those people arrived in everyday life when they were trying to do something else. It stopped them from doing things they wanted to do.
Do you want to sit through a television professional to watch your favorite TV show?
Of course not. The commercial worked because there were few options and a large captive audience – but in a world that would soon develop streaming online streaming, their days of effectiveness were numbered.
Permission marketing is about creating the experiences that people want. That means people are allowed to do marketing, yes – but it's even better. The idea is that people should actively seek out your marketing because of how good it is.
The idea of "creating what people want" is what led to the rise of content marketing – a faster marketing trend. Content marketing opposes disruptive marketing. And as online channels make it easier to search for information, content marketing has begun.
But that doesn't solve everything.
Imagine for a second you were researching an e-commerce platform because you wanted to create a website to start selling content. You look around, you land on a company website, and everything looks good.
But there is a small, easy question that you cannot answer.
You find their help documents and still can't find them. You read reviews – nothing. You can't find the answer to your very specific question anywhere online. You can submit a contact request and wait for an email response (boring). That will take a while. Now, what if you have follow-up questions?
Enter the Conversational UI and Chatbots:
Conversational UI can come in a few different forms.
Here's a quick conversation user interface definition:
–What is the conversation UI?
The Conversation UI is an interface that allows users to interact with the use of NLP. When the conversation UI is powered by artificial intelligence, it uses the NLP to understand the meaning behind the user's language (instead of just defining each word).
Conversational Marketing is a new trend that leads to sales. But it is also part of the larger trend of permission marketing. As outbound marketing falls out of fashion in favor of inbound lead generation, conversation marketing through chatbots is on the rise.
By using live chat and chatbots to deliver targeted messaging, you can instantly answer people's questions by delivering relevant content. You can fix the concerns and overcome the worries of the users. And because people who ask questions on live chat are more likely to be engaged, you can convert more customers.
Why Conversational Marketing is a good way to reach people in 2022?
The Three Pillars of conversation marketing are the best way to reach people is because they create KNOW, LIKE, and TRUST.
People buy from people they know.
People recommend people they like.
People are return buyers from people they trust.
Top 3 benefits of Conversational Marketing strategies?
Conversational marketing isn't a new concept, but it has become less popular compared to batch-and-blast marketing like email blasts, cold calling, and SMS bulk messaging.
However, these 3 benefits prove conversational marketing has an essential place in every marketing program:
1. Conversational marketing builds customer relationships:
Conversations build and nurture relationships. Powerful Super Bowl ads, witty billboards next to the highway, and clever social media campaigns don't.
Although these tactics may generate one-time sales, they typically don't build relationships, and relationships are worth more than any one-off purchase. Relationships lead to recurring buyers and loyal customers—one of a business's strongest assets.
Conversational marketing channels like messaging apps and chat windows make for a personalized communication experience—kind of like the ones you have with your friends. You don't just blast all your friends an email every time you have something to share. Could you imagine your mother finding out you're having your first baby via a mass email to all your friends and family? Yeah, don't try that.
These channels also make continued conversation seamless and easy. Instead of starting the conversation over every time, you can pick back up where you left off and continue building off your last interaction.
2. Conversational marketing solves customers' problems:
Conversational marketing listens to the issues before offering solutions. When you send an email campaign boasting a 25% discount on summer shorts, you're assuming the customer needs shorts and wants them at a low price.
You could be right and nail the promotion. However, when you listen to your potential customers first, you may realize they have enough shorts already, but they could use some summer footwear.
3. Conversational marketing provides free market research:
Focus groups and large surveys aren't cheap. Take advantage of conversations with your customers. Listen to what they have to say. Customers aren't afraid to talk about their grievances and desires. Instead of blowing them off, take these data points as free market research.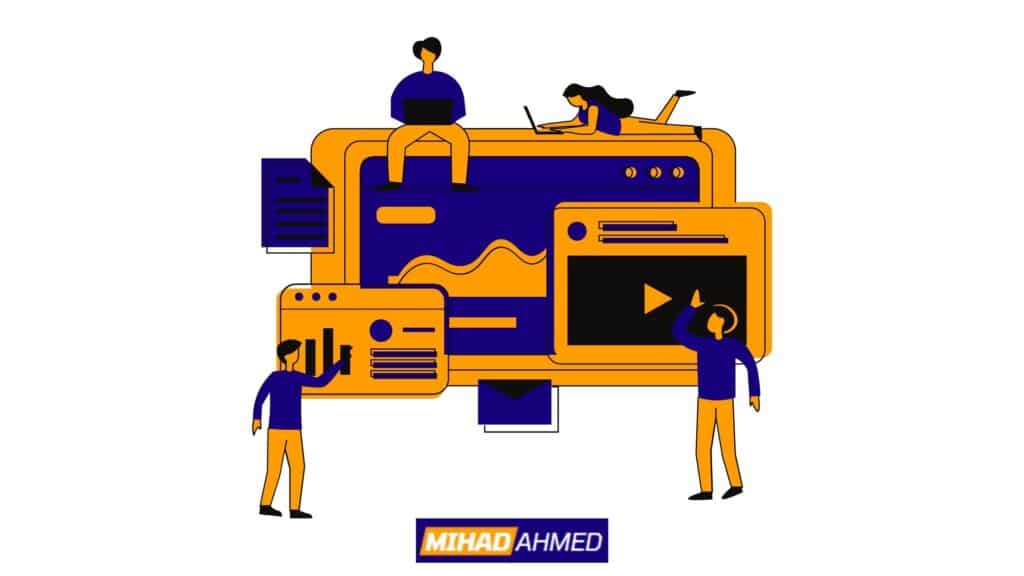 When customers come with problems, ask them what they think would be a good solution. Not only can these conversations lead to potential ideas, but they'll also validate your customers' concerns and help them feel heard.
What are the Best Conversational Marketing Technologies?
Here are some of the best conversational marketing technologies you can use are:
Drift is a conversational marketing and sales platform that helps businesses connect with customers who are ready to have a conversation. When you connect Drift to your website, you'll be able to generate qualified leads using bots and book more meetings for your sales team.
Drift offers live-chat, analytics, AI conversational marketing, and creating different customer profiles.
Intercom is a Conversational Relationship Platform (CRP). With Intercom, you can build customer relationships through personalized, messenger-based experiences across the customer journey.
Intercom offers pop-up live chat, in-app messaging, customer profiles, and customizing live chats.
Conversica is an intelligent virtual assistant (IVA) that helps organizations attract, acquire and grow customers at scale. A Conversica IVA is a software application that serves as a virtual team member that engages contacts, prospects, customers, or partners simulating human behavior to boost revenue across the lifecycle of a customer.
ManyChat is a platform that lets you create a Facebook Messenger bot for marketing, sales, and support. ManyChat also lets you send SMS and Email, businesses can create full automation sequences and reach their customers across multiple platforms.
Whether you need to contact a few people on your website through chatbots or you need a more in-depth solution to nurture dozens or hundreds of leads per day, these tools will help you. Choose the one that fits your needs the best.
Conclusion
Conversational Marketing is a much more human way to get data from website visitors. It helps businesses create more meaningful relationships with their customers through dialogue and messaging that is delivered how consumers want, where they want, and when they want. It initiates and automated lead capturing Saves hours of your time and Helps customer support to automate the basic questions and save a lot of time.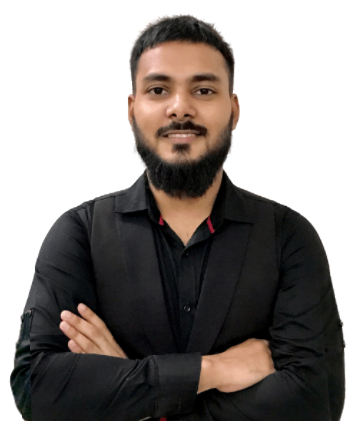 About Mihad Ahmed
Mihad Ahmed is a Professional Web Designer & Marketing Specialist. He was the Founder of The Brothers Soft Company. He is recognized as a top 100 Website Specialists under the age of 30 in Asia. He has worked with startups, small businesses, non-profits, and large corporations to provide professional and reliable website design with measurable results.