How To Expand Your Business Through Social Media Marketing In 2022?
Social media has become an essential marketing tool for businesses around the world.
However, it's not only about creating social media profiles and sharing content on a regular basis. It is also about implementing other tactics that will ensure your business growth.
In this post, I'll cover some of the best ways to expand your business through social media marketing.
What is Social Media Marketing?
Social Media Marketing (SMM) is a form of internet marketing that entails creating and sharing content on social media networks to achieve marketing and branding objectives. With these pointers, you can start creating your social media marketing strategy.
The use of social media and social networks to advertise a company's goods and services is referred to as social media marketing (SMM). Companies may use social media marketing to connect with current customers and reach out to new ones while also promoting their desired community, purpose, or sound.
Can Social Media Marketing help my Business?
The answer is YES you need it.
Social media does not only enable significant outreach and networking but additionally permits interactivity that can be extremely useful to your business. Social media offer plenty of unique advantages to business owners, as it enables them to connect to their customers and also gain the attention of more potential clients. Most business owners have revealed that social media sites make it possible for them to obtain direct exposure and traffic and gain market insights.
The advantages of Social media to business growth include:
Acquiring traffic for your business: Social network enhances the entire experience of getting traffic for your business. The idea is not just to use social media for engagement, but likewise to drive customers to your company's web page, which will certainly further enlighten users about your work and your services.
Enhance communication with your clients: perhaps the most important value social media can to your company is to provide you with a method to engage with clients in an entirely personal way. The social network enables you to get personal with your clients, and develop a bond of trust with them. By responding to the problems of your clients and also asking for their viewpoints, you can boost consumer satisfaction while getting more website traffic for your website, which additionally promotes your company.
Enhanced your Business sales: An excellent social media site campaign will have a favorable effect on sales as it boosts the total direct exposure of your business, It gets people to continuously keep discussing your services, and projects your services to a much wider target market. When you connect with your clients regularly, you form a bond of decency with them this further illustrates a great deal of interest in your clients and their experience, and frequently leads to additional sales.
Enhance Business Reputation management: if you have ever been into business, you must have recognized the impact of a negative comment can be much more dangerous than nearly anything else. By staying up to date with a strong and consistent social media visibility, you can aid to keep a great track record and solid image of your business. With social media, you can conveniently reply to possibly negative comments instantly, and aid keeps the picture of excellent client support that you want your business to have.
Extremely economical: Social network is extremely low-cost when compared to various other advertising and marketing tools available for business owners. The social media tools are complimentary for everyone to utilize. By just investing time working on your social network's visibility for a couple of minutes a day, you can see excellent advantages of boosted direct exposure and sales, and also establish excellent connections with your customers.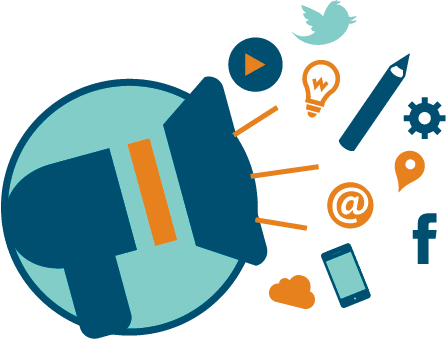 How To Expand Your Business Through Social Media Marketing in 2022?
You might be wondering why it's so important to be consistent. The answer is simple, consistency builds trust, and without trust, you will never have a loyal customer base.
If you're not consistent in your messaging or the way you present yourself on social media, then how can anyone trust that what they see now is what they'll see tomorrow or next week?
Customers want continuity from their favorite brands; otherwise, they feel like there isn't any rhyme or reason behind what you do online.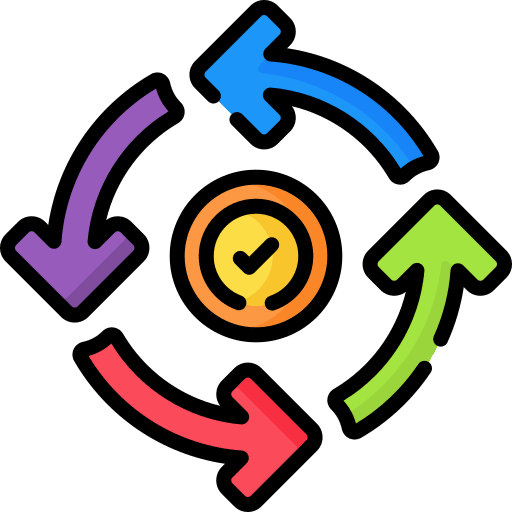 Don't Forget About Your Audience
This rule applies to every aspect of social media marketing—whether it's understanding how your audience communicates with each other through hashtags or knowing how serious they take certain posts (i.e., if someone shares an article about how much money their company made last month, most people won't care unless they are investors).
Understanding who will engage with each piece of content will help determine whether posting it was worth the effort in terms of ROI (return on investment). Don't forget this!
Branding is a form of identity that is created in the mind of the customer. It's about creating a unique and memorable experience for the customer, having them walk away with a positive impression of your brand, and building an image that fosters trust and confidence in your company or product.
Branding isn't just one activity or strategy; it's something you need to consider throughout all aspects of a business's operations.
1. Invite people to join your community.
2. Encourage them to share their thoughts and ideas.
3. Try to get them to interact with each other.
4. Create a community that is fun to be a part of.
To establish a relationship with your customers, you need to be where they are. A business without a social media presence is like a person without their phone – it just doesn't make sense! Your customers are on Facebook and Twitter because that's where they feel most comfortable engaging with other people, whether it be through commenting or sharing content.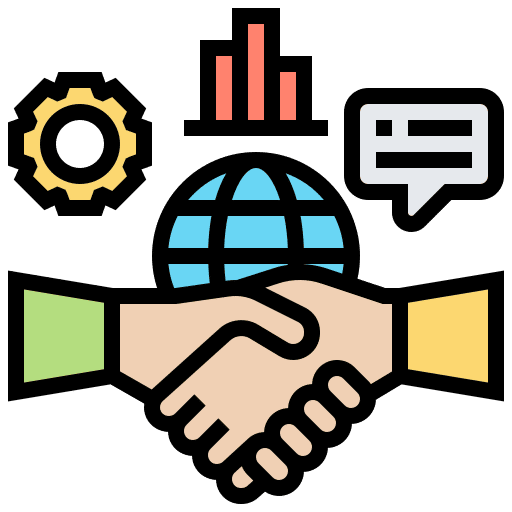 Your job as an entrepreneur is to engage with these potential clients and show them that you care about their thoughts and opinions. You can do this by asking questions about what they want from your business, or simply responding whenever someone comments on one of your posts. This will help build trust within the community so that more people feel comfortable purchasing from you in the future.
Don't forget about transparency either! If something goes wrong in the delivery process for example, then don't be afraid to say sorry (and mean it). People appreciate honesty over spin any day of the week!
Make your website easy to find. If potential customers can't find your business' website, they won't be able to visit it and become interested in what you have to offer.
Use keywords in your domain name, description, and title tag.
Domain name keywords in your domain name, description, and title tags and subdomains should contain your niche's most crucial keyword(s). This way, people who type this keyword into their favorite search engine will have an easier time finding you and clicking on your link instead of looking through countless other results.
A good way of doing so is by using hyphens or dashes between words (e.g., WordPress-SEO-tips), which usually makes the process faster than using underscores or spaces (e.g., wordpress_seo_tips). Another option would be adding a number after each word if there isn't enough space for all three words without separating them with hyphens/dashes (e.g., wordpress4SEOtips).
Engaging with your followers is one of the most important aspects of social media marketing. This is because it makes them feel like they are part of something, which increases engagement and loyalty.
There are so many ways that you can engage with your followers.
You can:
Respond to questions and comments on posts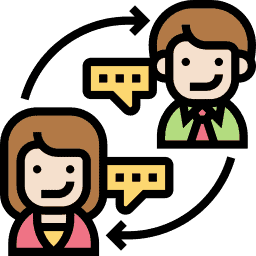 Use emojis in posts, especially if it's about a festival or event (like this one) that people might be talking about using the same hashtag in their posts. For example #Foodporn, #SelfieTuesday etcetera… this will help you join conversations going on around those topics so that people who see your post might click on it because they know what it's all about already!
I also recommend posting more than once per day during such events to increase reach as well.
Lead generation is a marketing strategy that uses social media to build relationships with your customers, generate leads and increase sales. In simple terms, it is about creating an opportunity for those who want to do business with you.
The first step in lead generation is knowing what kind of customer you are looking for and then using social media platforms that best suit their needs. For example: if you're selling fitness products or services, LinkedIn would be a good place to start since it's where healthcare experts go to network; if you're selling luxury travel packages then Instagram would be the best platform for reaching millennials who are interested in travel experiences.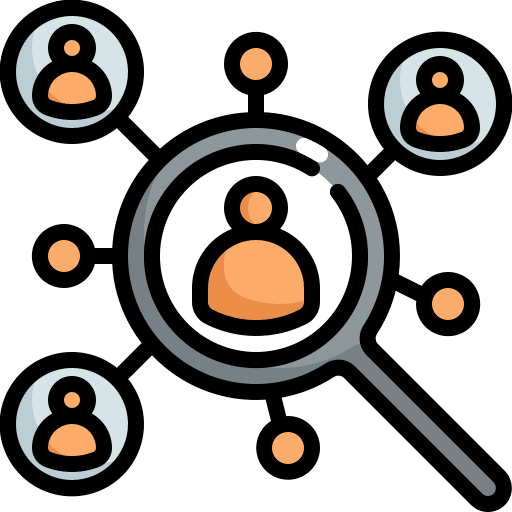 if you're selling financial services such as retirement plans or life insurance then Facebook may work better because retirees use the platform often when looking into their options; if you have a small business idea then Pinterest might be useful because they tend not just women but also young people who are starting their businesses like interior designers etc.
A contest or sweepstakes is an excellent way to increase your brand awareness.
The idea behind running a contest or sweepstakes is to give away prizes to encourage participation, sharing of your content, engagement with your brand and repeat business.
There are a number of ways you can run a successful giveaway. You can choose from some of the following:
Run a social media campaign based on answering questions about the business or using hashtags to drive traffic to specific posts or pages. For example, if you're selling jewelry, ask people what type of earrings they'd like for Valentine's Day and post pictures for inspiration. You could also ask people what their favorite piece of jewelry has been over the years and why they love it so much! This will make it easy for users who come across this post while searching through Facebook's newsfeeds because they'll know exactly what kind of posts they'll find there already before clicking through which means higher engagement rates overall!
These tactics will help you grow your business through social media marketing.
Social media is a great way to build a brand, community, and relationship with your customers. The best way to do this is by using social media marketing strategies that will help you grow your business.
You can use this tactic to grow your business on social media:
Create interesting posts that are relevant to people who follow you on Twitter or Facebook. Your followers will enjoy seeing what you have to say and share them with their friends too! The more people share it, the better chance you'll have at getting more views from others who didn't follow them before but now might be interested in checking out what else we have going on here at XYZ Incorporation.
What is the Impact of Social Media Marketing on people?
Social media supports various formats, hence when you are sharing text, images, videos, podcasts, etc. you can draw in more audiences to your website. Social media is a great medium where the posts can be easily shared thereby allowing your brand to reach multiple users, in different locations across different time zones. The key here is that social media directly impacts the traffic that comes to your website.
1. Effect On Brand Awareness
Social media offers immense opportunities for brands to come out with their creativity in crafting social media campaigns and promotions. Its a platform for most brands to engage their audience and capture their attention to improve brand awareness.
Building brand awareness requires dedicated efforts over a long period where you need to constantly prove to your customers that they can lay their trust in your brand. Being visible on many social media platforms will help you to connect with more social media audiences and offer you the initial foothold. Content that you produce can create the image of an expert.
Make sure to enrich your articles with educational content, creative infographics, informative charts and impressive pictures.
2. Effect On Brand Loyalty
Brand loyalty is an action where consumers prefer to purchase one brand's products over another. Brand loyalty develops when a company fosters a trusting relationship. Brand loyalty is extremely important to any business as it leads to repeated buying by consumers, which leads to higher revenues and customer referrals.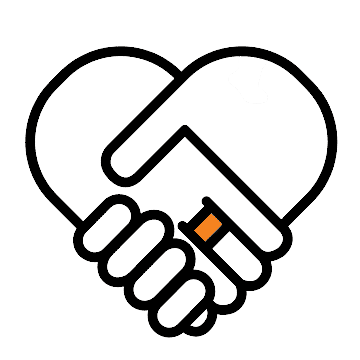 Brands need to leverage the power of social media to build loyalty by building connections with prospects and customers. Cultivate audience on Facebook, Twitter, Instagram, and many other social media platforms. This helps create a fan base of loyal customers and brand followers who will purchase your products and carry your brand on their shoulders as a brand
ambassador.
3. Effect On Customer Service
Social media has changed the face of customer service. Customers today, prefer to post on social media rather than talk to call center executives. They would rather share their problems faced relating to the product on social media, to gain immediate action from the brand.
4. Effects On Competition
Social media is changing the nature of competition. With social media marketing, you seem to be competing with everyone in real-time. Competition drives most brands to perform higher on social media. You can easily check your competitor's actions, the campaign they launched recently, posts are they are floating, best performing posts, and so on.
What is the Future of Social Media Marketing?
Using social media for your marketing sounds like a good idea. Because it is. But keeping up with the latest trends can seem like an unending quest as it's such a rapidly evolving landscape.
US social media platform The Social Media Examiner conducted a study with nearly 4,000 marketers to find out what they are using, how they're using it, and where they're focusing their social media attention.
While it could be argued that South Africa is not America, the beauty of social media is that trends tend to be similar irrespective of the market. The mobile platform and mobile Internet may be more prevalent here, but the lessons remain the same.
The report's major findings on these social media trends can be summarized as follows:
1. Twitter, YouTube, and LinkedIn hold the top spots for plans: A significant 66% of marketers plan to increase their use of these social networks.
2. Facebook requires ongoing learning and experimenting: Although 93% of marketers are using Facebook, 68% want to learn more about it, and 62% plan on increasing Facebook activities.
3. Video is becoming even more important: 57% of marketers use video in their marketing, however, 72% want to learn more about video marketing and plan on increasing their use of video.
4. Podcasting continues to grow: Only 10% of marketers currently use podcasting, but nearly a quarter of respondents plan to increase their podcasting activities and 43% of marketers want to learn more about podcasting.
5. Facebook and LinkedIn are the two most important social networks for marketers: When allowed to only select one platform, 52% of marketers selected Facebook, followed by LinkedIn at 21%.
6. Most marketers aren't sure their Facebook marketing is effective: Only 45% of marketers think that their Facebook efforts are effective.
7. Tactics and engagement are the top areas marketers want to master: At least 91% of marketers want to know the most effective social tactics and the best ways to engage their audience with social media.
The results from this study illustrate the importance of social media for marketing, but equally that everyone is still learning and needs to learn more.
So, there's no need to feel swamped by all the choices: get going with your social media marketing and adapt as you learn what works for your business.
Conclusion
The first step to expanding your business with social media marketing is creating a strong presence. This means you need to post regularly and engage with your community. You should also consider running contests, giveaways, and sweepstakes to encourage engagement from your followers.
Finally, you can use these tactics as part of an overall strategy for growing your business online by increasing brand awareness and customer relationships.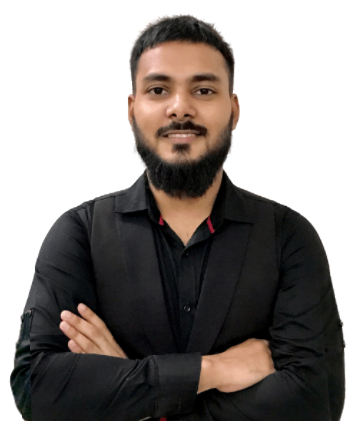 About Mihad Ahmed
Mihad Ahmed is a Professional Web Designer & Marketing Specialist. He was the Founder of The Brothers Soft Company. He is recognized as a top 100 Website Specialists under the age of 30 in Asia. He has worked with startups, small businesses, non-profits, and large corporations to provide professional and reliable website design with measurable results.