Is your Website Mobile Friendly? and How Important is a Mobile Friendly Website in 2022?
Is your Website Mobile Friendly?
Recently,
I did a small survey on LinkedIn about Mobile Responsive Websites.
I surveyed 100 Small to Large Business Owner's Websites.
And surprisingly I have found, more than 70% of Business Owner's Websites aren't completely mobile-friendly. You will also be surprised to know that more than 40% of businesses are well established.
In this article, I'll cover:
What is a Mobile Friendly Website?
A mobile-friendly website is a site that is designed to display across different devices,
such as iPhone or Android smartphones, or Tablets. Its contents are viewable and readable on mobile, and visiting it will provide a great user experience for mobile or tablet device users.

Desktop websites do not render well on different devices, whereas a mobile-optimized site
adjusts to the different screen sizes and formats the content and interface in a mobile-friendly manner, including:
Fast loading speed
Mobile-friendly Navigation
Touch friendly buttons and elements.
Why it is Important to have a Mobile Friendly Website?
In Today's world,
People do 3.5 Billion searches per day and more than 65% of people visit the web with their mobile phone.
With more and more visitors visiting your website on mobile or tablet devices,
it is important to make sure that all of your visitors have a great experience on your website.
If your website takes too long to load or is not easy to use on a mobile device, your visitors may move along to a competitor.
Having a mobile-friendly website brings with it several key advantages, including:
Improved Brand Authority
Increased your Leads
Improve your search visibility
Improve the user experience.
The main thing is the better an experience you can provide for your mobile or tablet visitors,
the better the chance they will convert into a potential client.
You never know where or when your target visitor will arrive on your site, so your website must be ready to work on any device.
Is your Website Mobile Friendly?
There are lots of tools available on the web that can tell you if your website is mobile-friendly or not and loads correctly or not. You can also check this on Google's Mobile-Friendly Test. If you checked on Google then you will know your website is mobile-friendly or not and also you will know if your website has some issues.
Non-Mobile Friendly Website Affect SEO?
A non-mobile-friendly website hurts your SEO.
In recent years, Google has been pushing more and more to ensure all websites are mobile-friendly.
In March 2018, Google officially announced that it would be using mobile-first indexing. This means that Google is going to be indexing websites based on their mobile version-
not their desktop version.
Tips To Make Your Website Mobile-Friendly
A Website is an essential part of business today. In this technology-driven world, mobile internet traffic surpasses desktop traffic by approximately 3% per year.
Mobile-friendly websites are not just a convenience for a small percentage of users any longer.
It is a necessity because of the way people use mobile technology today.
Here are 4 tips to make your website mobile friendly:
Choose a responsive theme- Group your audience by demographics, age, hobbies, and past purchases.
Thumb Friendly- keep in mind 75% of smartphone users use their thumbs to tap on the screen.
Easy to Navigate- The titles for your content in your website needs to be easy and simple to navigate.
Include a search button.
What Next?
The world is going on Mobile now, and for that reason taking a mobile-friendly approach is important. You should now understand what mobile friendliness means and why it is important for your business website.
If you need help to make your website mobile-friendly then feel free to contact Mihad Ahmed.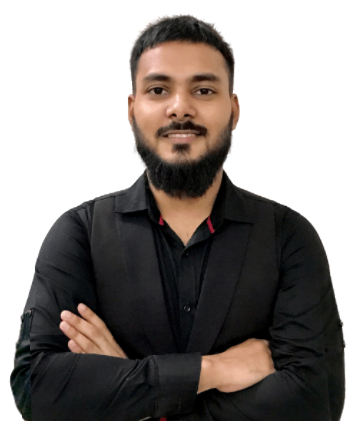 About Mihad Ahmed
Mihad Ahmed is a Professional Web Designer & Marketing Specialist. He was the Founder of The Brothers Soft Company. He is recognized as a top 100 Website Specialists under the age of 30 in Asia. He has worked with startups, small businesses, non-profits, and large corporations to provide professional and reliable website design with measurable results.