Types of SEO that you need to focus in 2022
Do you know that there are several types of SEO that you need to focus in 2022?
With the Increasing Number of Websites Over the Years,
Search Engine Optimization has undergone Several Changes.
In the beginning, SEO is all about adding Keywords,
But now,
More than 200+ SEO factors include Site Speed, User Experience, Authority, Brand Signals, Keywords Ratio, Backlinks, and Many More.
In today's Online World,
Focusing only on one or two factors won't improve your Website's Ranking.
But, You need to focus on all SEO factors to Rank Higher and Generate More Traffic.
In this Article, I'll cover:
What is SEO?
As you may know, SEO stands for Search Engine Optimization. But what does that mean?
And what does search engine optimization entail?
In short, SEO is focused on acquiring website traffic and high search result rankings organically. By organic, I mean without paying for web traffic via pay-per-click ads, among other methods.
Within SEO, there's a wide variety of strategies to accomplish the aforementioned goals—some of which are more effective than others. This could be anything from developing website content around keywords related to your industry to maintain a strong presence across multiple social media platforms. SEO practices and strategies are constantly changing to remain effective as internet search engines continuously update algorithms.
Why SEO is Important for Small Businesses?
There are over 31.7 million small businesses in the US. But according to Google over 20% of those will fail in their first year in business, over 30% will die out in their second year of business, and of those who survived the first two years 50% are likely to fail in their fifth year running. And if you think that you dodged a bullet in your 6th year, well… another 70% will go out of business after 10 years on the market.
Meanwhile, only about 65% of small businesses have an online presence. This looks like a lost opportunity if we remember that over 90% of all online experiences start with a search via Google or other search engines. But if you do have a small business website these stats simply mean less competition and more opportunities for you.
The importance of SEO for small businesses is quite serious. when you are running a small operation you have to compete furiously not only with other small businesses but with corporations as well. The first ones might be older, more reputable, and better trusted by customers with marketing budgets and vast reach.
Types of SEO that you need to focus in 2022
1. On-Page SEO: On-page SEO helps search engines to understand your website's topic and shows your website accordingly. It refers to optimizing the actual content that populates your website. You also have to use keywords related to your offerings that people are searching for and that you can compete for.
2. Off-Page SEO: It adds Trustworthiness, Authority, and Credibility to your Website. It refers to all SEO efforts outside of your website. The main components are link building and social media promotions.
3. Local SEO: It will help your website rank in local search results. You will have to optimize your strategy to attract visitors from local searches. A local SEO strategy is similar to that outlined above but you want to ensure your location is included in keywords.
4. Technical SEO: It helps search engines to Crawl, Index, and interpret your website effectively and reward your website accordingly. Although this is a more complicated aspect of SEO, it doesn't need as much maintenance or consistent attention as other SEO components.
5. Mobile SEO: It improves your ranking on mobile search results & traffic.
Conclusion
In today's world,
SEO for Businesses is quite extensive, the approach to SEO is quite important too. No two SEO campaigns are the same. Every business falls into a niche, or industry if you will. And every industry has its target audience and its terminology, its specific goals, and, most importantly, its specific ranking factors.
How SEO helps your business largely depends on how well the SEO specialist is familiar with your industry.
If you want to improve your SEO for your business then you can contact Mihad Ahmed. Because he has that custom Strategies and techniques to rank your business higher on Google in 2022.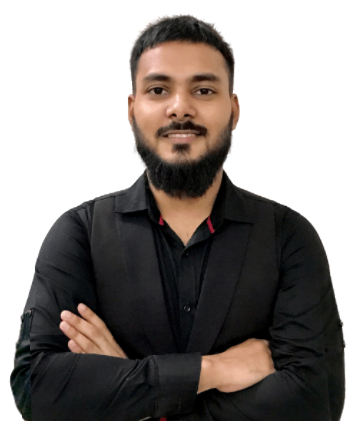 About Mihad Ahmed
Mihad Ahmed is a Professional Web Designer & Marketing Specialist. He was the Founder of The Brothers Soft Company. He is recognized as a top 100 Website Specialists under the age of 30 in Asia. He has worked with startups, small businesses, non-profits, and large corporations to provide professional and reliable website design with measurable results.