3 Mistakes You Should Avoid On Your Business Website
They say that the first impression is the lasting one, when we see the importance of this golden rule in the terms of your business website then things become even more severe.
It can be a make or break impression, for your business. It is more or less like your curriculum vitae.
In this Article, I'll cover:
Why Every Business needs a Website?
The days of hunting for numbers in phone books are long gone. Today, all it takes is a quick Google search to find the information you need. When a potential customer is looking for a product or service that you offer, you want your website to not just show up on the first page of search engines, but to look great and perform well, too.
People judge that how professional or unprofessional you are based on the appearance of your website. This is a cardinal truth in the world of the internet and it cannot be denied by any standards.
The Importance of having a good Website
Your website is the backbone of your business, supporting all of your marketing and branding efforts. The importance of a website extends to every aspect of your business and digital marketing strategy.
Every piece of communication, content, and advertising that you produce will drive the consumer back to your website. This is why your website must give a clear
the idea of what your brand is about and what types of products and services you offer.
3 Biggest Mistakes you should avoid on your Business Website
If you're a Website Owner and looking to increase your conversions,
Then don't make these 3 Mistakes:
1. Not adding Facebook Pixel on your website: Facebook Pixel helps in Facebook Ads. So, People who have visited your website will be retargeted with Facebook ads, and hence your ROI will improve.
2. Not integrating your website with Google Analytics: Google Analytics helps you understand your Website traffic, like how they're coming to your site, the pages they're
visiting, bounce rate, etc.
3. Ignoring Website Speed and WordPress Updates: Slow-loading websites frustrates your customers and also affects your SEO. If you don't update your Contents, Plugins, and Themes,
then it may affect your website speed and security.
What Next?
Even though,
You've created a compelling website for your business, written engaging Website Content, and added all the important features needed for your website.
If you are not avoiding the above 3 mistakes, your website will not garner more conversions.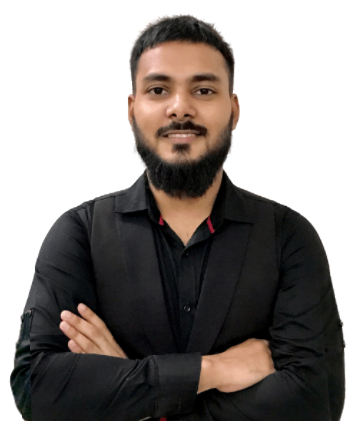 About Mihad Ahmed
Mihad Ahmed is a Professional Web Designer & Marketing Specialist. He was the Founder of The Brothers Soft Company. He is recognized as a top 100 Website Specialists under the age of 30 in Asia. He has worked with startups, small businesses, non-profits, and large corporations to provide professional and reliable website design with measurable results.