How to write a killer About Us Page on your Business Website?
Did you know?
That the 'About Us' page is the most important page on your business website.
It's an opportunity where your visitors get to know about your company. This is a great chance for you to introduce yourself and the business you do.
The 'About Us' is an often visited page on any website. This page will play a pivotal role in closing a sale!
In this article, I'll cover:
What is an About Us page?
An About Us page gives online visitors insight into your brand and the people behind it.
It's the page on your site that tells your potential customer who you are, what you do, and why you do it.

It's a goal-oriented destination, to inform your potential customer on your biggest selling points. This page is where you reveal your brand identity.
For that reason, Your website's about us page is crucial. But a boring about us page isn't going
to help your visitors to trust in your brand or company.
What makes a good About Us page?
The main purpose of your About Us page is to give your visitors a glimmer into who you are as a person or a business (or sometimes both). You have to connect with your visitors. Whether it's a page about you or a page about your brand, you need to create a story. As users discover your brand, they need to differentiate what sets you apart and makes you unique.
This often requires finding the right balance between compelling content and
a design carefully planned to look the part. Conveying your identity in a fun and approachable –but also reliable and informative – way is challenging. You have to create an emotional connection with your visitors by doing storytelling. Because It's a powerful way to connect with your visitors. If you know who you are and your goal for your website, the About Us page should come naturally.
Why is the About Us page Important?
When someone lands on your website and they don't know about you
and your business, where do you think they go?
They go to your about page. After your homepage, that's one of the most important pages on
your website. It's not going to be the most visited page but it's going to be the page that determines if someone's going to stick around and come back, or leave!
Tips to make a killer About Us page on your Business Website
Write your story and why you started it.
Write what makes you Unique.
Feature your Team.
Add visuals and videos of your products/services.
Let visitors know how they can reach you.
Conclusion
Your website's about us page is a crucial page on your website. It's the page where your visitors decide what to do next. So, create your about us page using the following things. Keep it short under 600 words, if you are going too much then you are going to a big drop-off. And don't forget to add CTA to take your visitors to the next step.
Need help?
If you need help to create a killer about us page on your business website then contact Mihad Ahmed. He will help you to create an effective about us page that will turn your visitors to take any action and the customers will convert into potential customers.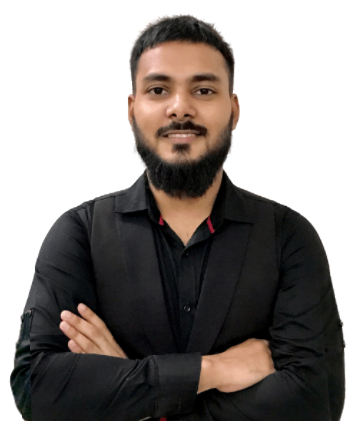 About Mihad Ahmed
Mihad Ahmed is a Professional Web Designer & Marketing Specialist. He was the Founder of The Brothers Soft Company. He is recognized as a top 100 Website Specialists under the age of 30 in Asia. He has worked with startups, small businesses, non-profits, and large corporations to provide professional and reliable website design with measurable results.